Technology Management Professional
I'm currently a Product Owner at salesforce.com and have been working in similar capacities for almost two decades.  Please find below details about my Information Technology background, and contact information. My career focus has been IT and Enginering management.  I've worked in organizations of all sizes and experienced in many IT disciplines.
---
Project Management • Quality Assurance • Information Technology

My technical project management career includes the complete software development life cycle. I'm experienced in requirements gathering, use case analysis, testing, implementation, documentation, and technical product support. My engineering background trained me to work closely with development, QA, IT and support teams with a solid understanding of the technologies involved.
I am a PMI® certified project management professional (PMP®) experienced leading technology projects in the global enterprise and small business. I'm proficient working with geographically dispersed teams, agile groups, multiple project management applications, issue tracking systems, support forums, and collaboration tools.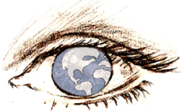 ---
Tech Writing • Documentation • Training
As a technical writer, I'm experienced writing project documentation, use cases, test plans, online help systems, and training coursework. I've configured and managed collaboration systems like SharePoint, MS Project Server, RoboHelp, Mingle, and source control management. I've blogged professionally, developed content management systems, release documentation, white papers, strategic web site messaging and worked directly with clients to deliver product demonstrations and technology training.

---
The best ways to get in touch with me:
Email is ideal. I'm pretty much always online and a responsive emailer. My address is mark@markpreynolds.com.
I'm avid Twitter user. You can follow me there to track my updates or when logged into your account, send me a direct message.
Current information on my technical skills and work experience are best accessed via my LinkedIn public profile. Feel free to connect with me there.